Description
Lock In Your Sandwich's Tasty Goodness! 
Let's take a look at the delicious bread made by our customers.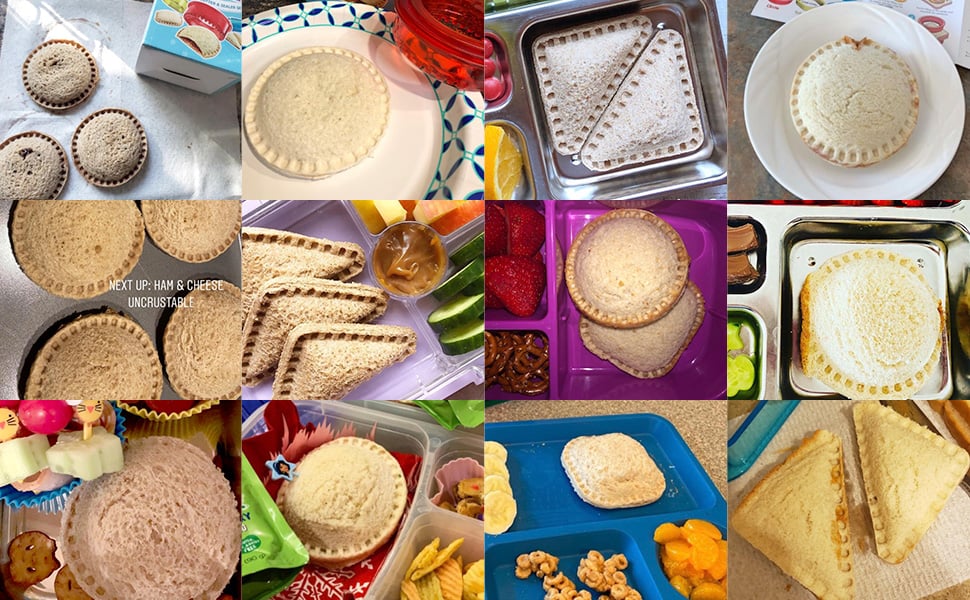 Perfectly portable, great for road trips, vacation, as well as packed lunches!
Add a variety of different sauces. Each bite is a different surprise.
The edge of noodle cakes can be roasted. It is very delicious as a small snack. Don't cause waste!!!
Features:
Sealed Sides - Uniquely designed to seal the sides of your sandwich so no filling spills out.
Fun Shapes - Cuts sandwiches into fun shapes like stars, hearts, and more.
Kiddie Sandwich - Makes sandwiches more fun for kids, encouraging them to eat.
Pocket-Sized - Cuts down sandwiches into smaller pieces so it's easier to eat and carry.
Food-Grade Material - Eat with confidence as it's made from food-grade PP material that's non-toxic and BPA-free.
Multiple Options - Comes in different shapes and sizes to add exciting variety to meals. 
How to use
Size
Package Includes:

1 x Pocket Sandwich Sealer