Description
The face of a 20-year-old and the hands of a 40-year-old housewife? The hand is the second face of a woman.
Add precious hyaluronic acid ingredients to give your hands the best care! Don't forget your hands while cherishing your face!
Main Features
【Instant Results】 Hyaluronic Acid Hand Cream instantly boosts skin moisture, soothing formula is fast-acting and non-greasy, and absorbs quickly into your skin, leaving you soft and smooth.
【Suitable for the crowd】 Dry skin, oily skin, mixed oil/mixed dry, neutral, and other skin types. It is aimed at improving the problem of hand skin such as fine lines, dark yellow roughness, dry cracking, barb, and calluses on the hands.
【Main ingredients】Water, glycerin, Aloe vera leaf water, Butanediol, saccharide isomer, methyl hydroxybenzoate, PEG-40 hydrogenated castor oil, allantoin, 1, 2-hexanediol, carbomer; Provides intense hydration and nourishment for aging skin.
【Efficient and 】Transparent texture, soft and tender skin feel a touch of easy to push and absorb. Moisturizing hand cream can be used on hands, elbows, and feet.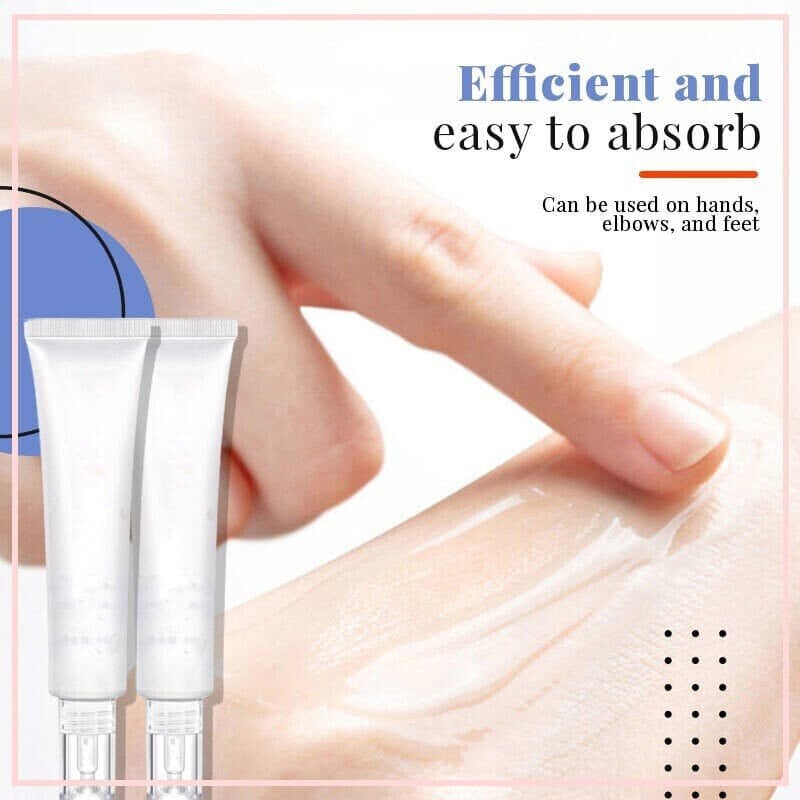 Specifications
IngredientsHyaluronic acid
Product Weight47.2G
Package Size
(L x W x H)15 × 3 × 3cm / 5.9 × 1.2 × 1.2inches
Package ContentsHyaluronic Acid Hand Care Essence × 2
Net content40 (g/ml)
Shelf life3 years
Containing Sodium Hyaluronate, Sodium Hyaluronate Crosspolymer, Sodium Acetylated Hyaluronate and Hydrolyzed Sodium Hyaluronate, LAIKOU HYALURONIC ACID HAND SERUM can deeply moisturize skin, effectively improve skin dryness, reduce hand wrinkle and lock moisture. With the ingredients of Niacinamide and Centella Asiatica Extract, it can rejuvenate skin, making your hands smooth and delicate.